GORDON BEEFERMAN
composer & pianist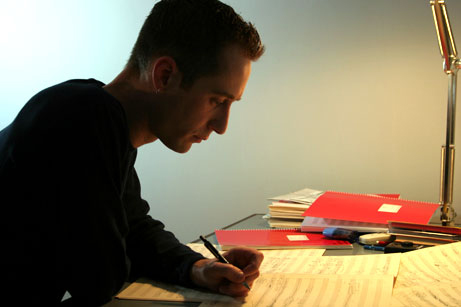 THERE ARE PEOPLE (2013)
Laurie Stone; for voice and piano. Premiere: Sharon Harms, soprano; Joanna Chao, piano; Argento at the Play Loud! Festival, November 6, 2014
ODE TO A NYC CONDOM (2014)
text: Charlotte Jackson. Premiere: AIDS Quilt Songbook, Phoenix Concerts, New York City, November 14, 2014
THE QUIET (2013)
text: Timothy Schirmer; for voice and piano, 4 min.
ROBERT (2013)
text: Laurie Stone. for bass voice and piano. 5 minutes. Premiere: Joe Chappel, bass; Gordon Beeferman, piano; AIDS Quilt Songbook, William Way LGBT Center, Philadelphia, May 11, 2013.
THE IN-BETWEEN – NINE POEMS OF JANE BARNES (2010)
mezzo-soprano and piano, 20 minutes. Commissioned by the Keighton Fund at Curry College. Premiere November 7, 2010, Milton, Mass, Lois Shapiro, piano, Sarah Pelletier, mezzo-soprano.
SAN FRANCISCO SONGS (1998-2000)
tenor and piano, 25 min. words by Jane Barnes. Premiered March 10, 2001 at the Greenwich House Music School, New York City, by Tony Boutte, tenor, and Gordon Beeferman, piano. Also version for full orchestra (unperformed).
Read more about "San Francisco Songs"
ANONYMOUS LYRICS (1994)
soprano and piano, 5 min., settings of anonymous ancient Greek texts translated by Richmond Lattimore. Premiere: Jane Schoonmaker-Rodgers, soprano; Kevin Bylsma, piano.
Read more about "Anonymous Lyrics"