GORDON BEEFERMAN
composer & pianist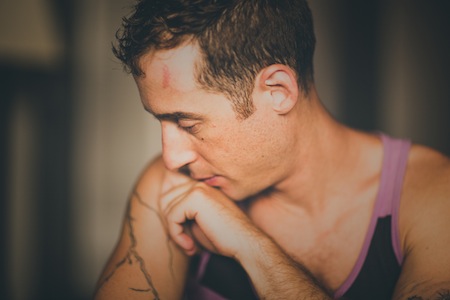 Wednesday, December 21, 2016, 8:30pm
St. Urban Holiday Concert
Beeferman: You, the Weather a Wolf – texts by Laurie Stone
 (Commissioned by St Urban)
Brahms: Neue Liebeslieder Waltzes

The notion of romance fueled Brahms' Neue Liebeslieder waltzes, but Gordon Beeferman and Laurie Stone are creatures of their moment's mongrel intensities and comic ambiguities. Beeferman riffs on Stone's story fragments and themes of sudden reversal, wonder, lust, friendship, and the mysteries of unlikely desire. Together they have created a work that is comic and lyrical, arousing and tender.
Sharon Harms, soprano
Laura Mercado-Wright, mezzo
Peter Tantsits, tenor
Dominic Inferrera, baritone
Gordon Beeferman and Lenore Davis, piano
Tenri Cultural Institute
43 West 13 Street, New York
More information and tickets
---
Sunday, January 15, 2017, 8pm (pre-concert talk at 7pm)
Collage New Music: The Summer Past and Future
  
Edward M. Pickman Concert Hall at the Longy School of Music of Bard College

27 Garden Street, 
Cambridge, MA
Program:

Gordon Beeferman: Rites of Summer, East Coast Version (2015)
   First Boston performance

Daniel Strong Godfrey: Juliet at her Window (2004)
   First Boston performance
Marjorie Merryman: Elegiac Songs (2015)
   First Boston performance
Seymour Shifrin: The Nick of Time (1978)
Carl Schimmel: rite. apotheosis (2007)  First Boston performance
Collage New Music's second season program features long-time Boston favorite, soprano Janet Brown, who sings two works, Daniel Strong Godfrey's Juliet at her Window, an endearing expression of Juliet's lonely pathos, and Marjorie Merryman's Elegiac Songs, eloquent settings of two Louise Glück poems, songs she composed in memory of her husband, composer Edward Cohen. At the heart of the concert is the intricate and undoubtedly heady The Nick of Time, one of the last works of Boston's Seymour Shifrin. Two reflections on Stravinsky's Rite of Spring frame this bountiful program—Gordon Beeferman's muscular Rites of Summer and Carl Schimmel's optimistic rite. apotheosis.
---
Friday, January 20, 2017, 9:30pm
Chris Cochrane/Gordon Beeferman/Kevin Shea Trio
Chris Cochrane, electric guitar
Gordon Beeferman, organ
Kevin Shea, drums
Arts for Art Evolving Series:
Justice is Compassion Not a Police State
Clemente Soto Velez Cultural Center, 107 Suffolk Street, New York City
CHRIS COCHRANE is a songwriter and guitarist who has been playing in New York since the 1980s. Chris has  played with Thurston Moore, Zeena Parkins, John Zorn, Marc Ribot, Billy Martin, Eszter Balint, Mike Patton, Henry Kaiser, Andrea Centazzo, Annie Gosfield, Tim Hodgkinson, Miguel Frasconi, Richard Buckner, Davey Williams, Ladonna Smith and Jim Pugliese.  He has composed music for Dennis Cooper, John Jasperse, Neil Greenberg, Nayland Blake, Ishmael Houston-Jones, Jennifer Monson and Circus Amok. He was in the bands No Safety and Curlew, and is currently in Collapsible Shoulder with Brian Chase, Kato Hideki and Kevin Bud Jones and Bee Line with Billy Martin and Kato Hideki. This summer he toured with Marc Ribot's Young Philadelphians, whose band members are Calvin Weston and Jaamaaladeen Tacuma. http://www.thechriscochrane.com/
"The drumming of KEVIN SHEA bears special mention. Few other drummers of his generation are as recognizable and idiosyncratic. His chaotic propulsiveness drives the band and creates the unique swing feel that has become a hallmark of Mostly Other People Do The Killing. Named "Best Drummer in New York" by the Village Voice, Shea regularly tours with the noise-rock-improv duo, Talibam!, and recently released a third album with the band People featuring Mary Halvorson." – Jazzchill http://www.kevinshea.info/
---
Click here for a full archive of past concerts.