GORDON BEEFERMAN
composer & pianist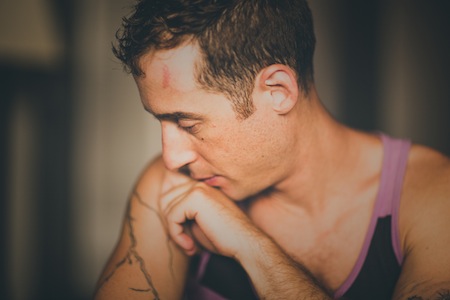 Saturday, May 27, 2017, 6pm
Gordon Beeferman ORGAN TRIO
with Anders Nilsson, electric guitar; Ches Smith, drums
Barbès, 376 9th Street, Brooklyn, NY (Park Slope)
Gordon Beeferman brings back his new organ trio with two remarkable collaborators, guitarist Anders Nilsson and drummer/percussionist Ches Smith. Riffing on the classic jazz organ trio through a contemporary chamber music lens, the trio will perform Beeferman's new concert-length set of restless, inventive compositions completed at the Ucross Foundation in Wyoming in the fall of 2016.  These intricate and extended pieces traverse unusual moods, forms, rhythms, and sound-worlds, opening up to feature each member of the trio, each unique virtuoso improvisers in their own right.
---
Sunday, June 11, 2017, 9pm
Chris Cochrane/Gordon Beeferman/Kevin Shea Trio
Chris Cochrane, electric guitar
Gordon Beeferman, organ
Kevin Shea, drums
Fire Music at the Legion
790 Metropolitan Avenue, Brooklyn, NY
CHRIS COCHRANE is a songwriter and guitarist who has been playing in New York since the 1980s. Chris has  played with Thurston Moore, Zeena Parkins, John Zorn, Marc Ribot, Billy Martin, Eszter Balint, Mike Patton, Henry Kaiser, Andrea Centazzo, Annie Gosfield, Tim Hodgkinson, Miguel Frasconi, Richard Buckner, Davey Williams, Ladonna Smith and Jim Pugliese.  He has composed music for Dennis Cooper, John Jasperse, Neil Greenberg, Nayland Blake, Ishmael Houston-Jones, Jennifer Monson and Circus Amok. He was in the bands No Safety and Curlew, and is currently in Collapsible Shoulder with Brian Chase, Kato Hideki and Kevin Bud Jones and Bee Line with Billy Martin and Kato Hideki. This summer he toured with Marc Ribot's Young Philadelphians, whose band members are Calvin Weston and Jaamaaladeen Tacuma. http://www.thechriscochrane.com/
"The drumming of KEVIN SHEA bears special mention. Few other drummers of his generation are as recognizable and idiosyncratic. His chaotic propulsiveness drives the band and creates the unique swing feel that has become a hallmark of Mostly Other People Do The Killing. Named "Best Drummer in New York" by the Village Voice, Shea regularly tours with the noise-rock-improv duo, Talibam!, and recently released a third album with the band People featuring Mary Halvorson." – Jazzchill http://www.kevinshea.info/
---
Click here for a full archive of past concerts.